10 Maintenance Things Every Driver Should Know How to Do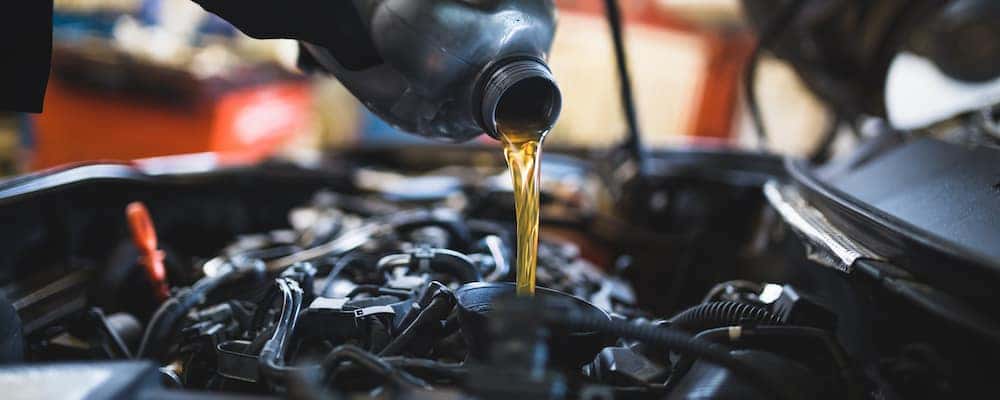 Frequent vehicle inspections and regularly scheduled maintenance both help to keep your car running longer on  Bel Air roads. While many important routine maintenance tasks should be performed at an authorized service center, some basic car care can be done at home. Check out our top 10 automotive maintenance tips below, and be sure to consult your owner's manual for model-specific information and the recommended automotive maintenance schedule. If you have any questions, contact the Jaguar Los Angeles service center!
What You Need To Know
Know the Manual: Your vehicle owner's manual is one of the best resources for car maintenance and keeping track of the maintenance intervals.
Inspect the Vehicle: When you stop for gas in Beverly Hills, that's a great time to perform a quick visual inspection of your car for signs of wear and tear, leaks, flat tires, and more. That enables you to catch problems before they become serious and expensive.
Check Your Tires: A tire pressure gauge allows you to easily monitor your vehicle's tire pressure. Also, check the tire tread depth at home using a ruler (should be more than 2/32 of an inch) or a penny. Insert the penny into the tire groove with Lincoln's head facing down–if you can see all of his face, your tires need to be replaced.
Check the Engine Oil Level: Motor oil helps reduce friction and overheating in the engine. Locate the dipstick so you can check the oil levels, and note the color of the oil. A darker color indicates an oil change is needed.
Check the Engine Coolant: Locate the coolant reservoir and make sure the coolant fluid levels are topped off.
Inspect the Engine Air Filter: The engine air filter should be checked regularly to make sure there's no dust or debris clogging the filter. If it's clogged or dirty, be sure to replace it before the engine becomes inefficient or damaged.
Use the Right Fuel: Each model has a recommended octane rating, usually including regular,  mid-grade, and premium. Be sure to use the correct gasoline or diesel fuel when at the gas station–if you opt for a lower level octane fuel this can cause a 'knocking' sound.
Inspect Light Bulbs: You don't want to wait until the police pull you over to find out you have a headlight or taillight out. Routinely check your lights and replace them as needed.
Inspect the Windshield Wipers: Driving in bad weather conditions with ineffective windshield wipers can be dangerous. Check if your vehicle's windshield wipers proactively using the window cleaning function.
Keep Track of Maintenance: Many owner's manuals have a running checklist in the back where you can mark down routine maintenance that's been performed. Better yet, some vehicles even have apps that allow you to keep track of maintenance on your phone.
Rely on Jaguar Los Angeles for Your Service Needs
If you inspect your vehicle and realize additional assistance is needed, schedule a service appointment at Jaguar Los Angeles. Our technicians are standing by to help get you back on the Los Angeles roads in no time, and our service center can answer any automotive questions you have, like what the difference is between regular and premium gas, what the Jaguar maintenance schedule is, and more. If you want even more peace of mind while driving around the area, check out our Vehicle Protection Program and benefit for extra coverage. Contact us today!
Learn More at Jaguar Los Angeles
Frequent vehicle inspections and regularly scheduled maintenance both help to keep your car running longer on  Bel Air roads. While many important routine maintenance tasks should be performed at an authorized service center, some basic car care can be done at home. Check out our top 10 automotive maintenance tips below, and be sure to consult your…

If you're driving one of the new Jaguar models around Beverly Hills, then you know that routine oil changes are vital for the longevity of your vehicle. Jaguar vehicles require manufacturer-approved synthetic blends, but some DIY Los Angeles drivers are willing to get their hands dirty to perform their own oil change. Learn more at Jaguar Los Angeles in…

Service Center Schedule Service If you're looking for a quality service center for your luxury car, Jaguar Los Angeles is here to help. See why Hornburg on the Sunset Strip has been selling and servicing new, Certified Pre-Owned, and used Jaguar vehicles around Beverly Hills since 1947. 1. Our Story and Our Engagement. At Jaguar Los Angeles, we gauge our…