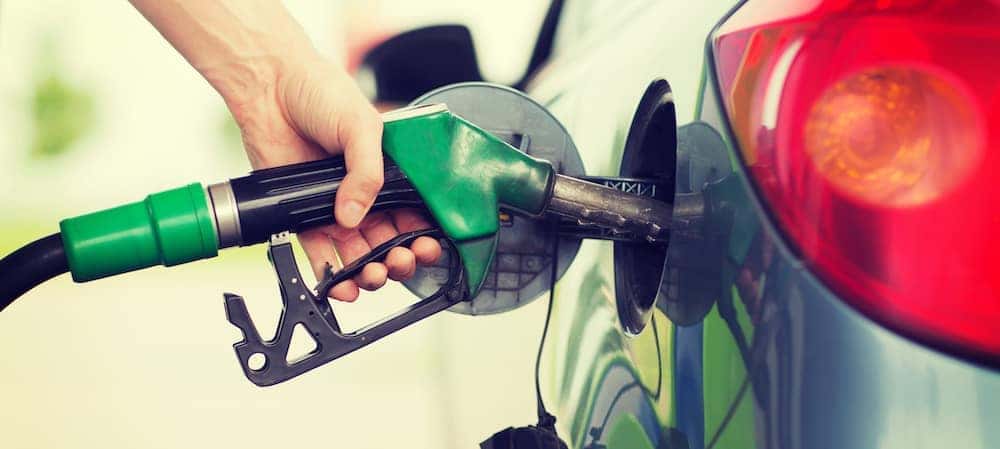 Premium vs. Regular Gas
Have you ever wondered about the difference between premium and regular gas? Is it worth the extra expense to go premium? Do you need the extra octane to get you up the hills for hiking, or is that money you can put towards your favorite Bel Air coffee run instead? Jaguar Los Angeles can help you decide premium vs. regular gas for driving in the Beverly Hills area.
What's the Difference Between Premium and Regular Gasoline?
All gasoline is made from crude oil that's been refined. The combustion engine – the conventional engine in cars that aren't hybrids or electric – is designed to run on gasoline. The difference between premium vs. regular gas is octane. What is an octane rating? It's a standard measure of the performance of fuel. The higher the octane number, the more compression the fuel can take before it ignites. Higher-performance engines require a higher octane gas than lower performance engines. Lower octane ratings are better for the environment. Regular gas usually has an octane rating around 87, while premium is usually around 91-94 octane, with mid-grade at 88-90 octane.
Which Gasoline is Best for You?
Your car's owner's manual will tell you what octane grade is required for your specific car. Many engines are specifically designed to use regular gasoline. High-performance, high-compression engines like the one in the Jaguar XF benefit from premium gas. If regular gas isn't cutting it for your car, you'll know by the sound of your engine knocking and pinging when you accelerate. That's the sound of the fuel igniting too soon. This can cause unnecessary wear on your engine. Regardless of octane rating, using a Top Tier gasoline will help any engine stay free from deposits that cause wear.
Learn More About Your Engine at Jaguar Los Angeles!
Contact the specially-trained technicians in our service center to help you do what's best for the life and performance of your engine. If you want to know what happens if you don't change your oil, how often you should be changing your oil, or how to get the best fuel economy in Los Angeles, or what fuel and fluids will help your Jaguar operate at peak performance, they can answer your questions, make recommendations, and help you get the most out of your car.
More From Jaguar Los Angeles
If you're searching around for a spacious Jaguar electric SUV, you won't be disappointed with what the 2023 Jaguar I-PACE has to offer to your Beverly Hills drives. This luxury ride offers the space needed to comfortably enjoy the ride. Learn more about the Jaguar I-PACE interior and exterior dimensions with this guide from Jaguar Los Angeles. We…

When it comes to the 2022 Jaguar F-TYPE engine options, this head-turning vehicle only features a strong V8 engine, which means saying goodbye to the previous four-cylinder and six-cylinder engine options. The F-TYPE is known and praised for being a high-performance vehicle, and we have all of the details about the Jaguar F-TYPE engine…

The exciting 2022 Jaguar F-TYPE R goes from 0-60 mph in 3.5 seconds, making it a top choice for the Beverly Hills-area's performance enthusiasts. Once you hit the Los Angeles roads for a test drive, you won't want to drive any other sports car. Learn about the thrilling new Jaguar F-TYPE specs for each powertrain below,…