Reviver Digital License Plate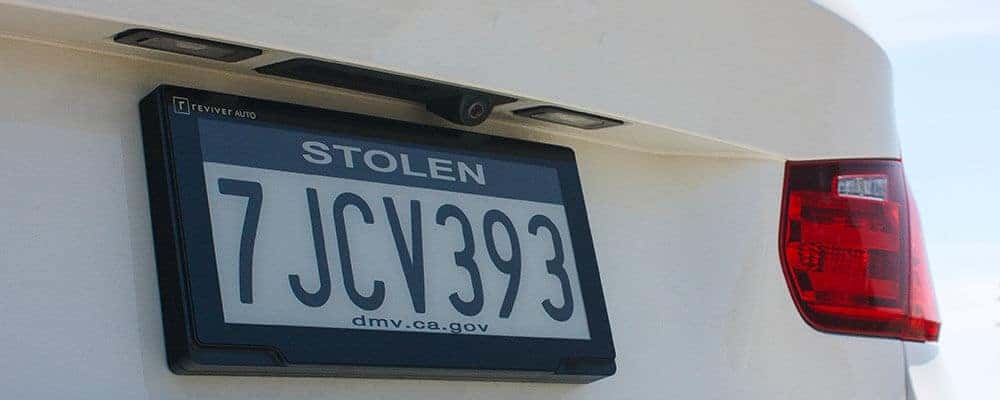 The Reviver Digital License Plate is a game changer in the world of transportation. That's why Jaguar Los Angeles is proud to offer this digital license plate in Los Angeles, California. Learn about the added convenience features of the Reviver Digital License Plate, and why it's a great accessory to your new Jaguar purchase, here at Jaguar Los Angeles.
Convenience Features of the Reviver Digital License Plate
What sets the Reviver Digital License Plate apart from your typical stamped metal license plate? Plenty of convenience features! Take a peek:
Security – These digital plates come with security features like anti-theft, tamper-proofing, and key encryption, thus making them harder to steal.
Registration Renewal – In choosing a Reviver Digital License Plate, you can renew your license plate with the California DMV without purchasing stickers every year.
Plate Customization – Get a personalized license plate, enable multiple plate messages on the badge, and more. You won't find such features on your ordinary metal plate.
Geo-fencing – Set geographic limits for your teen driver with geofencing, which will alert you with notifications when the vehicle has moved outside boundaries you have set for it.
Telematics – With the Reviver Digital License Plate, you'll be able to locate your Jaguar vehicle, track the date, time, distance, and routes.
Advertising – Use your license plate around Los Angeles to advertise your business with targeted marketing messages, branding, and personalized messages! Expect this feature to be offered later in 2018.
Get All Your Jaguar Accessories from Jaguar Los Angeles
Of course, customizing your new Jaguar doesn't stop with the Reviver Digital License Plate. Enjoy kitting out your vehicle with some of our other accessories for sale. Come in today to buy your digital license plate at our dealership in West Hollywood. Then, show up to your next restaurant outing in style. Contact us today to get started!
Related Posts from Jaguar Los Angeles
If you're searching around for a spacious Jaguar electric SUV, you won't be disappointed with what the 2023 Jaguar I-PACE has to offer to your Beverly Hills drives. This luxury ride offers the space needed to comfortably enjoy the ride. Learn more about the Jaguar I-PACE interior and exterior dimensions with this guide from Jaguar Los Angeles. We…

When it comes to the 2022 Jaguar F-TYPE engine options, this head-turning vehicle only features a strong V8 engine, which means saying goodbye to the previous four-cylinder and six-cylinder engine options. The F-TYPE is known and praised for being a high-performance vehicle, and we have all of the details about the Jaguar F-TYPE engine…

The 2022 Jaguar F-PACE has received high praise thanks to its race-inspired performance and sporty exterior, but if you're wondering about the Jaguar F-PACE interior capacity, features, and design, we have you covered! Beverly Hills drivers can expect premium features and amenities that will make you feel right at home in your luxury vehicle. …