Los Angeles Commuting Tips and Tricks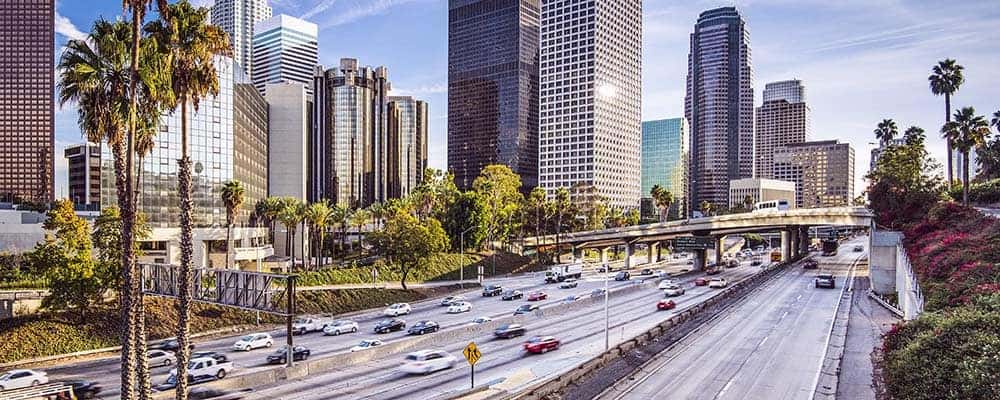 Everyone in Los Angeles knows about the city's congested roads, but you can make it easier on yourself by following a few easy L.A. commuting tips, courtesy of Jaguar Los Angeles.
Take city streets – L.A.'s highways are packed during a 3-hour rush hour period at either end of the work day, but if you can navigate the grid of L.A.'s surface streets well enough, then you can avoid some of the worst highway traffic.
Know the rules – In the City of Angels, you can turn right on red if you come to a complete stop and there's no cross-traffic. You can also pass on the right on multi-lane highways. These are just a couple of the rules that make L.A. driving different – and these rules are worth keeping in mind.
Carpool – With L.A.'s carpool lanes, you may not be able to avoid traffic jams, but you can save time (and, little by little, the planet) by carpooling with a friend or family member.
Know your way around the freeways – US 1, SR 2, I-10, and I-5. Those are just a few of the many freeway names you'll want to know, so you can understand the traffic updates, or easy workarounds in the case of traffic gridlocks.
Come prepared – Let's face it: You won't be able to avoid traffic jams altogether. But you can make your commute a bit more enjoyable. If you've got a car with high-end connectivity, you can plug in and play your favorite songs or podcasts. You can turn your commute into a learning experience, or just a leisurely time.
Learn More Traffic Tricks and Tips from Jaguar Los Angeles
Whether you're looking for ways to improve fuel economy or at a new vehicle in general, the team at Jaguar Los Angeles is here to help you out, and you can always reach us with questions about Los Angeles commuting tips.
More from Jaguar Los Angeles
If you're searching around for a spacious Jaguar electric SUV, you won't be disappointed with what the 2023 Jaguar I-PACE has to offer to your Beverly Hills drives. This luxury ride offers the space needed to comfortably enjoy the ride. Learn more about the Jaguar I-PACE interior and exterior dimensions with this guide from Jaguar Los Angeles. We…

When it comes to the 2022 Jaguar F-TYPE engine options, this head-turning vehicle only features a strong V8 engine, which means saying goodbye to the previous four-cylinder and six-cylinder engine options. The F-TYPE is known and praised for being a high-performance vehicle, and we have all of the details about the Jaguar F-TYPE engine…

The exciting 2022 Jaguar F-TYPE R goes from 0-60 mph in 3.5 seconds, making it a top choice for the Beverly Hills-area's performance enthusiasts. Once you hit the Los Angeles roads for a test drive, you won't want to drive any other sports car. Learn about the thrilling new Jaguar F-TYPE specs for each powertrain below,…