Jaguar XE vs. Cheetah: How Practical is a Cheetah for Your Los Angeles Drive?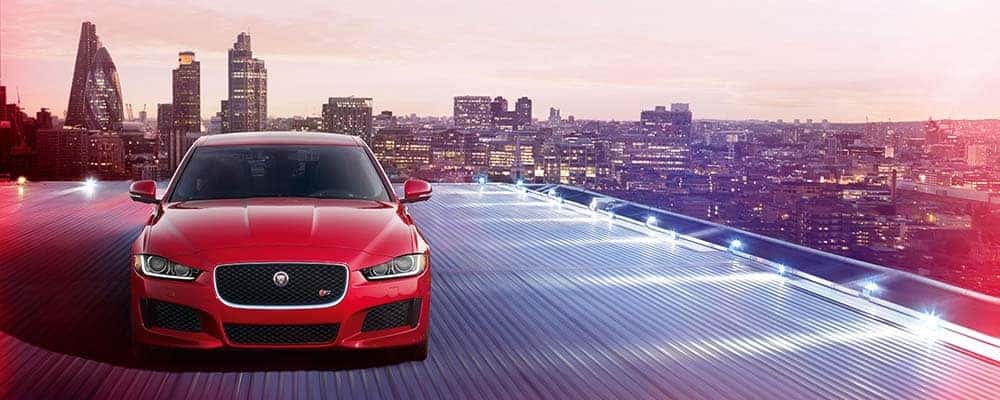 With the ability to accelerate from zero to 60 mph in under 3 seconds, the cheetah is known as the fastest runner on the planet. When you are driving down those Los Angeles roads, you want the fast, powerful performance of the cheetah to make your commute easier. Jaguar Los Angeles compares the cheetah to the 2018 Jaguar XE, a vehicle that delivers strong performance, a comfortable interior, and helpful driver assistance features.
Jaguar XE vs. Cheetah: Speed, Drivetrain Options, MPG
Speed: The Jaguar XE can get up to a top speed of 120 mph, which will surely turn heads on Bel Air roads. The fastest recorded speed of a cheetah? A mere 61 mph. The winner? The Jaguar XE.
Drivetrain Options: The Jaguar XE is available in Front-Wheel Drive and Dynamic All-Wheel Drive. The Cheetah only runs on 4 legs. The Jaguar XE wins.
Fuel Economy: The Jaguar XE boasts an impressive combined fuel economy of 28 MPG, with 34 MPG highway and 25 MPG city. The cheetah's fuel? Mostly gazelles, calves, impalas, rabbits, and other small hoofed animals. You'll probably need to feed the cheetah often, otherwise your performance on Beverly Hills roads will be compromised. Sure, you may find gazelles, calves, impalas, rabbits, and other small hoofed animals at the supermarket or the Los Angeles zoo. But you won't be able to use cheetah fuel at the gas station – where it matters most. The Jaguar XE is the clear winner here.
Jaguar XE vs. Cheetah: Interior Features, Entertainment, Safety
Seating: The Jaguar XE comfortably sits up to 5, while the cheetah sits one – uncomfortably. Maybe you'll be able to sling a saddle around the cheetah; to do so would be a dangerous proposition, however. Plus, the Jaguar XE has leather accoutrements. Winner: Jaguar XE.
Cargo Space: While there is no cargo space on a cheetah, the Jaguar XE offers up to 15.9 cubic feet of cargo space – plenty for a West Hollywood grocery run. You'll want to go for the Jaguar XE here.
Entertainment: The Jaguar XE offers a variety of entertainment features, including InControl Touch™, an interactive driver display, and in-car Wi-Fi. The cheetah, as a wild animal, offers no entertainment features. Winner: Jaguar XE.
Safety: The Jaguar XE offers basic safety features like airbags and seatbelts, as well as advanced safety features such as Emergency Braking. The cheetah? None at all.
Explore the Jaguar XE at Jaguar Los Angeles
Contact us at Jaguar Los Angeles to learn more about anything from Jaguar EliteCare and Jaguar accessories to the best art galleries in Los Angeles. Then, visit us near Beverly Hills to explore our inventory of XE models.
Related News from Jaguar Los Angeles
The 2023 Jaguar E-PACE has just arrived in greater Beverly Hills, and critics are beginning to release their reviews in the top automotive journals. Take a moment to hear about what they have to say regarding everything from the Jaguar E-PACE dimensions to the Jaguar E-PACE exterior style and Jaguar E-PACE MSRP. Then, fill out…

If you're searching around for a spacious Jaguar electric SUV, you won't be disappointed with what the 2023 Jaguar I-PACE has to offer to your Beverly Hills drives. This luxury ride offers the space needed to comfortably enjoy the ride. Learn more about the Jaguar I-PACE interior and exterior dimensions with this guide from Jaguar Los Angeles. We…

When it comes to the 2022 Jaguar F-TYPE engine options, this head-turning vehicle only features a strong V8 engine, which means saying goodbye to the previous four-cylinder and six-cylinder engine options. The F-TYPE is known and praised for being a high-performance vehicle, and we have all of the details about the Jaguar F-TYPE engine…