Learn All About the Jaguar Logo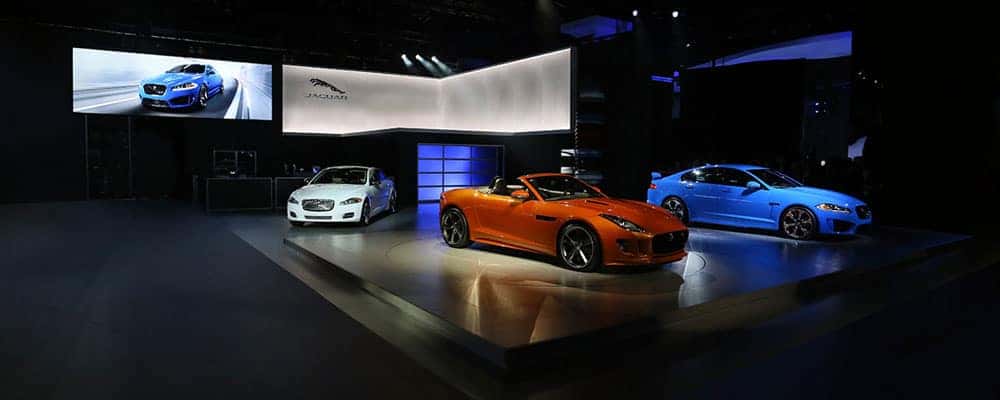 The sophisticated and dynamic style of a Jaguar vehicle is unmistakable. So too is the iconic Jaguar logo. Anyone in the Beverly Hills and Bel Air areas who sees that powerful, leaping cat will instantly identify it with the sleek, classic luxury performance cars that have made Jaguar one of the leading automakers in the world. Learn more about the Jaguar logo at Jaguar Los Angeles.
History of an Icon
In 1922 the Swallow Sidecar Company was founded in Great Britain. In 1935, the name "Jaguar" was added.
Older Jaguar models featured logos that were variations on a leaping jaguar and a badge featuring a ferociously roaring jaguar face on a red and silver background.
The current leaping jaguar logo was introduced in 1945.
Designed to meet the core values of the automaker, the Jaguar logo was meant to symbolize "grace, elegance, performance, power, and the ambition to leap forward".
Recent pedestrian safety regulations prohibit the use of bulging emblems on the front of vehicles, so Jaguar moved the leaping cat logo from the hood to the rear of the car. The roaring cat face is now featured on the grill of Jaguar vehicles.
Updated in 2012, the current leaping jaguar logo is a three-dimensional silver, metallic grey, and black figure on a white or black background.
Experience the Power and Elegance of Jaguar in Los Angeles
Find out why this powerful athletic cat is the perfect symbol for the dynamic vehicles in the Jaguar lineup by visiting Jaguar Los Angeles. In addition to carrying a huge inventory of new Jaguar models, we also offer a wide range of used and certified pre-owned Jaguar vehicles, all priced right and in top condition. Drivers from Pasadena and Sherman Oaks will find that we also offer new Jaguar specials, so you're sure to get the great deal you've been searching for. Please feel free to contact us if you have any questions about our history, the 2020 Jaguar F-TYPE configurations, our services, and more.
Recent News from Jaguar Los Angeles
The sophisticated and dynamic style of a Jaguar vehicle is unmistakable. So too is the iconic Jaguar logo. Anyone in the Beverly Hills and Bel Air areas who sees that powerful, leaping cat will instantly identify it with the sleek, classic luxury performance cars that have made Jaguar one of the leading automakers in the world. Learn…

Best Art Galleries in Los Angeles Contact Us Over the years, Jaguar models have made a big impression on film fanatics from Bel Air and beyond, but what are some famous instances of Jaguar vehicles in movies? Check out some of the appearances here, courtesy of Jaguar Los Angeles and then make your Jaguar more Hollywood-esque by…