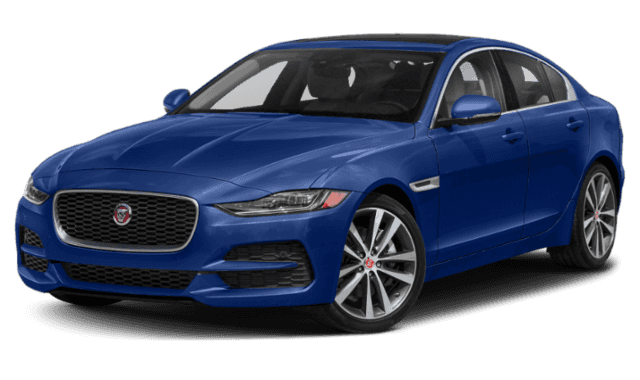 2020 Jaguar XE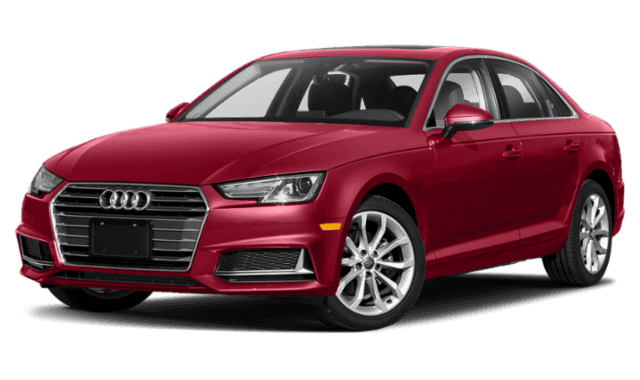 2020 Audi A4 *
2020 Jaguar XE vs. Audi A4
247 hp, 269 lb-ft of torque
188 hp, 236 lb-ft of torque
296 hp and 295 lb-ft of torque
248 hp and 273 lb-ft of torque
Los Angeles drivers who are excited to jump into the world of luxury sedans have two solid options with Jaguar and Audi. But which entry-level sedan provides the driving experience you're after, the A4 or XE? Jaguar Los Angeles covers the matchup of the 2020 Jaguar XE vs. Audi A4 below so Beverly Hills drivers can make an informed decision about their next vehicle.
2020 Jaguar XE vs. Audi A4: Interior Dimensions and Features
One of the main attractions that Bel Air drivers have to either the A4 or XE is the luxurious interiors of these sedans. Stepping inside each, you find some of the following high-end amenities:
Touchscreen Interface: The Jaguar InControl® Touch Pro™ infotainment system is 10 inches, close to the 10.1-inch MMI® center infotainment display on the Audi A4. Both have sophisticated technology for your Los Angeles commute and feature Bluetooth.
Leather Seating: The 2020 Audi A4 features leather seats in multiple colors, as the 2020 Jaguar XE offers grained leather seats in three color choices. The 2020 XE adds to its luxurious interior with a 10-way power-adjustable front seat, whereas the Audi A4 is less customizable with an 8-way power front seat. Additionally, you can feel the luxury on your fingertips with a leather-wrapped steering wheel on the Jaguar XE.
Cargo Space: Sedans aren't the biggest vehicles out there, but having a place for cargo counts. The Jaguar XE has 14.5 cubic feet of cargo space. The Audi A4 actually reduced their cargo space from the previous year, down to 12.0 cubic feet.
2020 Jaguar XE vs. Audi A4: Engine Specs
The luxury vehicle engines on the A4 or XE are powerful options that represent some of the best modern engine design can offer. Whether you choose the base trim or upgrade to other options, you'll get more power on the 2020 Jaguar XE than you would with the 2020 Audi A4.
2020 Jaguar XE vs. Audi A4 Base Engine: The 2020 Audi A4 base engine 2.0L 4-cylinder with 247 hp and 269 lb-ft of torque and a fuel economy rating of 27 mpg city / 35mpg hwy.
2020 Jaguar XE Base Engine: The 2020 Jaguar XE base engine is a 20.L turbocharged 4-Cylinder with 247 hp, 269 lb-ft of torque, and an EPA-estimated 25 mpg city / 34 hwy.
2020 Audi A4 Top Engine: The Audi A4 can get an upgrade for248 hp and 273 lb-ft of torque, an EPA-estimated 23 mpg city / 34 mpg hwy, and AWD.
2020 Jaguar XE Top Engine: When the 2020 Jaguar XE is upgraded, it's still more powerful than the A4, with 296 hp and 295 lb-ft of torque, an EPA-estimated 22 mpg city/30 mpg hwy, and AWD
With either the A4 or the XE, you get features that boost your fuel economy like stop/start technology with regenerative charging during braking. But if you want to truly upgrade your Los Angeles commute with engine power and performance, the 2020 Jaguar XE will take you to place the Audi A4 can't.
Research the 2020 Jaguar XE with Jaguar Los Angeles!
The matchup of the 2020 Jaguar XE vs. Audi A4 reveals only a little about what the 2020 Jaguar XE has to offer Los Angeles drivers. Get better acquainted with the XE through Jaguar Los Angeles. We have more information about other matchups and regular lease and finance deals to explore! Please contact us today with any questions about the XE and other Jaguar models.
More from Jaguar Los Angeles
If you're searching around for a spacious Jaguar electric SUV, you won't be disappointed with what the 2023 Jaguar I-PACE has to offer to your Beverly Hills drives. This luxury ride offers the space needed to comfortably enjoy the ride. Learn more about the Jaguar I-PACE interior and exterior dimensions with this guide from Jaguar Los Angeles. We…

When it comes to the 2022 Jaguar F-TYPE engine options, this head-turning vehicle only features a strong V8 engine, which means saying goodbye to the previous four-cylinder and six-cylinder engine options. The F-TYPE is known and praised for being a high-performance vehicle, and we have all of the details about the Jaguar F-TYPE engine…

The 2022 Jaguar F-PACE has received high praise thanks to its race-inspired performance and sporty exterior, but if you're wondering about the Jaguar F-PACE interior capacity, features, and design, we have you covered! Beverly Hills drivers can expect premium features and amenities that will make you feel right at home in your luxury vehicle. …