Top Jaguar Cars Throughout Cinema History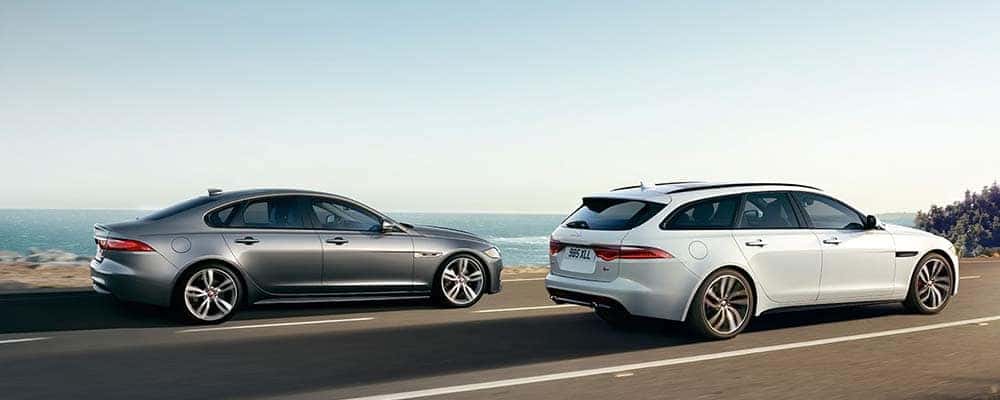 Over the years, Jaguar models have made a big impression on film fanatics from Bel Air and beyond, but what are some famous instances of Jaguar vehicles in movies? Check out some of the appearances here, courtesy of Jaguar Los Angeles and then make your Jaguar more Hollywood-esque by adding Jaguar accessories.
1. 1958 Special in Roadracers
The first time a Jaguar vehicle ever skirted across the big screen was in the 1959 cult classic, Roadracers. Here, the Jaguar 1958 Special makes a big impression for its sporting prowess and sets a precedent for years to come.
2. 1961 E-TYPE in The Italian Job
Michael Caine put together one of his best performances in 1969's The Italian Job. In this film, the Jaguar E-TYPE sporty and slick showed off its curves.
3. 1971 XK-E Hearse in Harold and Maude
Making an appearance in a second cult classic on our list here at Jaguar Los Angeles, the 1971 XK-E Hearse brought an appropriately morbid yet sophisticated touch to the friendship between an unexpected pair in 1971's Harold and Maude.
4. 1994 XJ220 in Gone in 60 Seconds
Ushering in a whole new era of sports cars, Gone in 60 Seconds (2000) features a variety of exotic supercars. It comes as no surprise, then, that the British manufacturer Jaguar made a major appearance in this one. Check out the sleek, low-topped 1994 XJ220 hardtop in Gone in 60 Seconds, featuring Nicholas Cage.
5. 2002 XKR in Die Another Day
Of course we couldn't leave out a British spy car chase from the list. With Pierce Brosnan playing James Bond, a green Jaguar 2002 XKR convertible made an unforgettable appearance in Die Another Day (2002).
6. 2001 XK8 in Goldmember
In 2002, Austin Powers revved onto the scene behind the wheel of a rendition of the 2001 Jaguar XK8 convertible in Goldmember (2002). This was the second time Mike Myers' comic persona drove a Jaguar on the big screen. In 1997's Austin Powers: International Man of Mystery, he drove around in 1961 E-TYPE.
Become a Part of Jaguar History Today
Make your commute from Sherman Oaks to Los Angeles more enjoyable by becoming a part of Jaguar history. You can become a part of history here at Jaguar Los Angeles by following us for cultural highlights like the best art galleries in LA, the best tennis courts in Beverly Hills, or even the best brunch spots in West Hollywood. Contact us with any questions!
Related Posts from Jaguar Los Angeles
If you're searching around for a spacious Jaguar electric SUV, you won't be disappointed with what the 2023 Jaguar I-PACE has to offer to your Beverly Hills drives. This luxury ride offers the space needed to comfortably enjoy the ride. Learn more about the Jaguar I-PACE interior and exterior dimensions with this guide from Jaguar Los Angeles. We…

When it comes to the 2022 Jaguar F-TYPE engine options, this head-turning vehicle only features a strong V8 engine, which means saying goodbye to the previous four-cylinder and six-cylinder engine options. The F-TYPE is known and praised for being a high-performance vehicle, and we have all of the details about the Jaguar F-TYPE engine…

The exciting 2022 Jaguar F-TYPE R goes from 0-60 mph in 3.5 seconds, making it a top choice for the Beverly Hills-area's performance enthusiasts. Once you hit the Los Angeles roads for a test drive, you won't want to drive any other sports car. Learn about the thrilling new Jaguar F-TYPE specs for each powertrain below,…