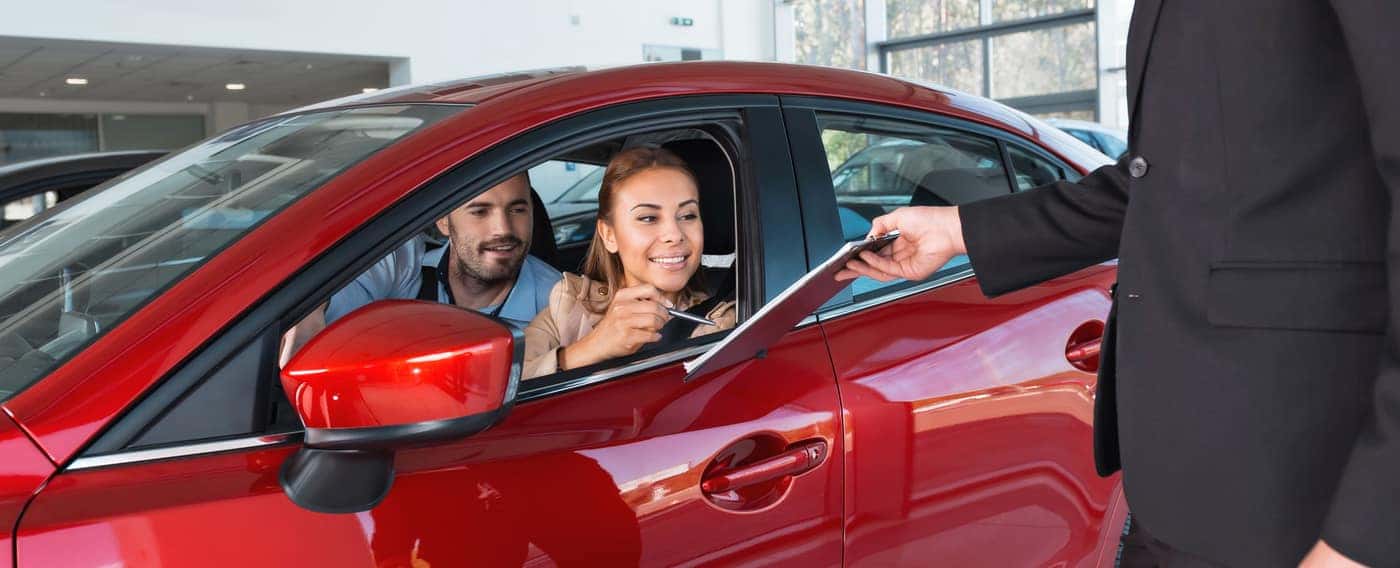 If you're shopping around for a new car that's going to enhance your drives around the Beverly Hills and Bel Air areas, you may be wondering how and when to buy a new car. They may seem like similar questions, but their answers are quite different. If you've been frustrated with the car-buying experience, visit our Los Angeles dealership for a hassle- and stress-free shopping experience. It's time you find the new Jaguar vehicle that you're excited to drive.
When to Buy a New Car
Buying a new vehicle is a significant purchase, which is why you need to know if it's the right time to buy a new car. Below are a few tips to help you answer that question:
You keep paying for expensive repairs that are starting to cost more in a year than a new car would.
You don't feel safe driving your car, and you're worried about breaking down or causing an accident.
Maybe you were single when you got your car, but now you are married and about to have a baby. You may want to think about upgrading to a small SUV like the Jaguar E-PACE that's packed with the latest safety and technology features.
Is your car failing emissions tests? Getting everything fixed can get costly, and choosing to get a newer vehicle could save you money in the long run.
How to Find Your Ideal New Car
Now that you know that it is the right time to buy a new car, you are probably wondering where to begin? Set a budget and stick to it. Our finance center will create a financial package that fits within your budget. Below is our handy guide about what happens next:
Narrow your search. Think about your driving habits, how much cargo space is needed, and your desired features. Then, start searching for models that check off all your boxes.
Choose your favorite three models, then thoroughly research their safety ratings, reliability, lifespan, etc. Then schedule a test drive so you can see how each model handles on the Los Angeles streets.
Found your chosen vehicle? Give us a call! Between our competitive pricing and vehicle specials, we strive to offer the best deal possible.
Also, think about any big upcoming weekend sales or holidays like Black Friday or Presidents Day for incredible deals.
At Jaguar Los Angeles, we can't wait to help you get behind the driver's seat of your next new vehicle.
How to Afford a New Car
Buying a new car is exciting, but it's essential to factor in the cost of the new car with your other debts. Your total debts should not cost more than a third of your monthly income, according to U.S. News. When buying a new car, think about these additional costs:
The New Car Sales Tax that is non-negotiable and typically added to your car loan amount.
The Interest Rate will also impact your monthly payments. A lower rate means lower monthly payments. However, to receive a lower interest rate, you must qualify, and most drivers do not qualify based on their credit score.
Trade-in Value is another way to lower your monthly payment. If you're trading in your current vehicle, you can put that towards the purchase. However, if you still owe on your car, that amount will get added to your vehicle purchase. Our online value your trade tool provides an instant appraisal of your current vehicle.
Don't hesitate to contact our finance department to see what kind of vehicle fits your budget. You can also learn about guaranteed car financing, pre-approved for financing and get an estimate on your monthly car payments right at home.
Find Your Next New Car Near Pasadena!
At Jaguar Los Angeles, we have a large selection of new vehicles for sale in Los Angeles ranging in price and standard features, making it easier for you to find a luxury vehicle to enhance your commute with ease. When you're ready to get behind the wheel for a test drive, or if you have any questions, don't hesitate to give us a call.