Best Tennis Courts around Beverly Hills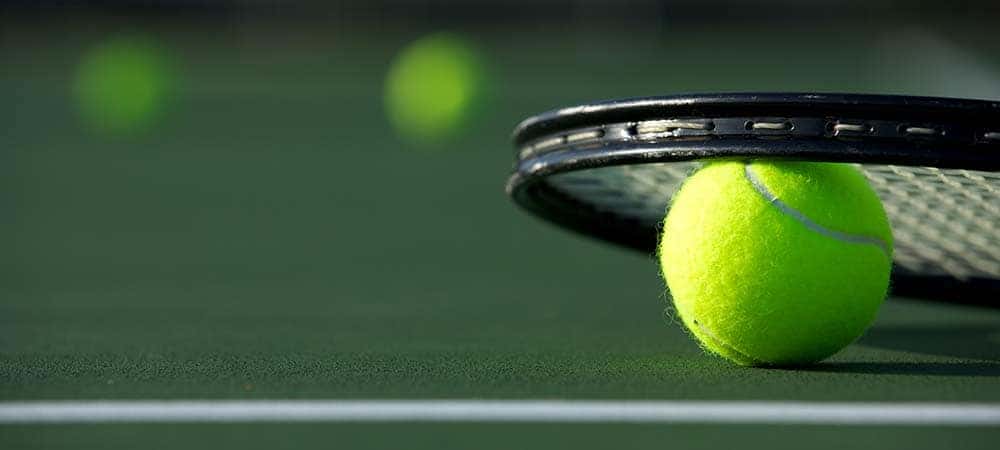 Looking to play a game of tennis around Beverly Hills? Look no further: The locals at Jaguar Los Angeles are here to help. Check out our best tennis courts and academies here, then check out Bel Air pizza joints after you've worked up an appetite!
Weddington Golf & Tennis
Family-owned since the 1890s, Weddington Golf & Tennis offers beautiful links and fun for the entire family, as well as separate clubs for both golf and tennis. With academies available for those looking to improve their game, Weddington Golf & Tennis is a top spot in the area. It's located just outside Beverly Hills in Studio City.
La Cienega Tennis Center
With 16 tennis courts, full showers and locker rooms, and a pro-shop that offers professional tennis lessons, La Cienega Tennis Center will doubtless offer a fun match. Notable benefits include two rooms you can rent for business meetings or birthday parties.
Westwood Tennis Courts
Located just a short drive from Beverly Hills, Westwood Tennis Courts is an eight court tennis facility. As a member of the Los Angeles Recreation and Parks Department, Westwood Tennis Courts is open to the public for a cost of just $8 for a court rental. This one's a hit for those looking to play a match at an affordable rate.
Beverly Hills Tennis Academy
Looking for tennis academies in Beverly Hills? Since 2005, Beverly Hills Tennis Academy has been offering professional tennis training, including private, semi-private, group, and family lessons on some of the best tennis courts in Southern California. Beverly Hills Tennis Academy can cater beginners and tennis experts. Check this one out for quality instruction on how to serve or how to hit an ace.
Learn More About Beverly Hills with Jaguar Los Angeles
The staff at Jaguar Los Angeles is here to help you find all the fun spots in Beverly Hills, from the library to the tennis courts to the best brunch spots in West Hollywood. Come by our dealership to check out the current lineup of new Jaguar vehicles, or chat with our staff about the Jaguar cars in movies. Contact us today to learn more about other LA activities, and explore our favorite waterfall hikes in the area!
More from the Locals at Jaguar Los Angeles
Have you been asking, "How fast is the 2023 Jaguar F-PACE?" or "What is the 2023 Jaguar F-PACE SVR 0-60 acceleration time?" One thing is certain: The new Jaguar F-PACE will join the "fast car" pantheon! The 2023 Jaguar F-PACE 0-60 acceleration time is impressive no matter which trim level you choose, with the…

If you need supercharged drives around the Beverly Hills area, consider the 2024 Jaguar F-TYPE, which is available with two engines: a standard supercharged gasoline V8 plus an even more powerful version of the same. You read that right—every 2024 F-TYPE engine is a Jaguar F-TYPE V8 engine! Jaguar F-TYPE InventoryContact Us But…

Looking for a new luxury SUV in the Beverly Hills area? Jaguar Los Angeles has got you covered! We offer a full lineup of new and pre-owned Jaguar vehicles in our inventory, designed to cater to a broad range of driving needs. Whatever your budget or lifestyle may be, we're confident we can find you something to…