The Best Brunch Spots in West Hollywood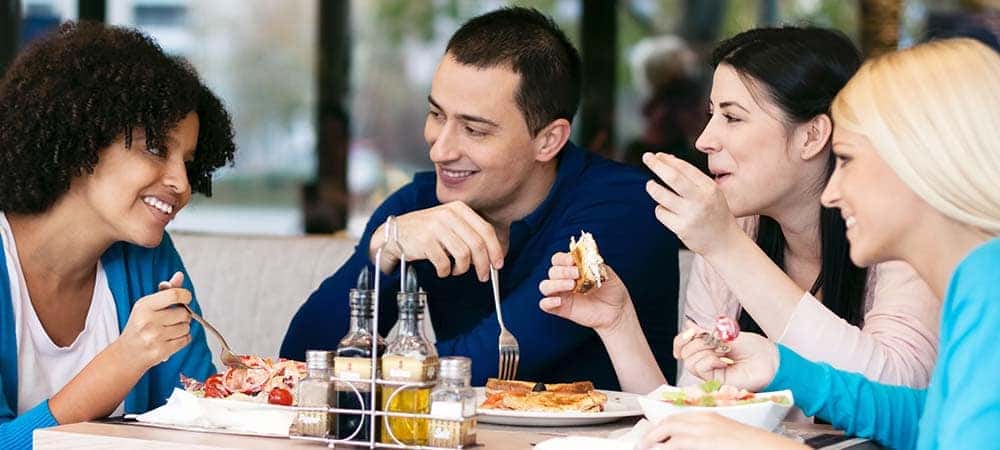 What are the best brunch spots in West Hollywood? You'll get different answers from everyone you ask, which is why we thought we'd make things simply by gathering together a quick list of our favorite places.
Dialogue Café
Breakfast by Salt's Cure
WeHo Bistro
Hugo's Restaurant
Otus Thai Kitchen & Coffee
Our Top Brunch Restaurants in West Hollywood
Dialogue Café: This Sunset Strip café has hosted everyone from foodies to starlets, and it's the perfect place for a lip-smacking brunch. The owners handpick their entire product line from local farms, ranches, and farmer's markets to support local businesses. Check this place out if you're looking for healthy snacks – from avocado toast to smoked salmon bagels.
Breakfast by Salt's Cure: Here's a cool thing about Breakfast by Salt's Cure: they don't offer syrup with their griddle cakes. Know why? Because they boast their batter already has the perfect amount of sweetness, especially when topped with a padding of powdered sugar. On top of that, Breakfast by Salt's Cure has plenty of vegan offerings. First opened in 2007, it's already one of the most popular brunch spots around.
WeHo Bistro: For a more refined experience, try WeHo Bistro for casual French cuisine served alongside an assortment of other delicious bits and pieces. Everything is prepared fresh, and it's a great place for al fresco dining, thanks to its corner location and cool patio.
Hugo's Restaurant: Hugo's Restaurant is one of our top spots, simply because the menu is so customizable. Whether you want to substitute eggs for tofu, or butter for olive oil, Hugo's Restaurant will cater to the gustatory needs of all Pasadena foodies.
Otus Thai Kitchen & Coffee: You could be tired of the traditional scrambled eggs brunch fare in Sherman Oaks. If you are, Otus Thai Kitchen & Coffee is a refreshing change of pace. Their Thai breakfast creations include dishes you won't find at other locations, including omelet rice bowls, roti bread with fried eggs on top, and rice porridge.
Learn More with Jaguar Los Angeles
Whether you're researching into art galleries in Los Angeles, good bakery spots, places to curl up with a book, or how a Jaguar would fare against a Cheetah, Hornburg on the Sunset Strip has you covered – that might be why customers appreciate us so much. To find out more, don't hesitate to contact us today.
Related Posts from Jaguar Los Angeles
If you're searching around for a spacious Jaguar electric SUV, you won't be disappointed with what the 2023 Jaguar I-PACE has to offer to your Beverly Hills drives. This luxury ride offers the space needed to comfortably enjoy the ride. Learn more about the Jaguar I-PACE interior and exterior dimensions with this guide from Jaguar Los Angeles. We…

When it comes to the 2022 Jaguar F-TYPE engine options, this head-turning vehicle only features a strong V8 engine, which means saying goodbye to the previous four-cylinder and six-cylinder engine options. The F-TYPE is known and praised for being a high-performance vehicle, and we have all of the details about the Jaguar F-TYPE engine…

The exciting 2022 Jaguar F-TYPE R goes from 0-60 mph in 3.5 seconds, making it a top choice for the Beverly Hills-area's performance enthusiasts. Once you hit the Los Angeles roads for a test drive, you won't want to drive any other sports car. Learn about the thrilling new Jaguar F-TYPE specs for each powertrain below,…